Today I want to share with you an adorable Valentine's Day decoration that I just love. I asked the
Creative Mommas
if they wouldn't mind sharing their tutorial with you and I am so happy that they said yes! Have you seen their fun website? You will want to go and check it out...after your done here of course :)! Here they are:
I like the frame because it's a shadow box type frame and the back comes off so I can just interchange it for each holiday.
I cut strips of fabric about 2.5" and gathered them on my sewing machine.
Can you tell I'm into ruffles?
Where else can I possibly glue them? :)
Then I simply used my hot glue gun and glued the fabric in vertical rows to a piece of cardboard cut the size of the back of the frame. The closer together you glue them, the fuller the ruffles.
This is what it looks like with all the fabric glued onto the cardboard.
And this is what it looks like in the frame.
It took me an entire day to decide what to put over the ruffles and how to attach it.
I went back and forth with transparencies, chipboard, and more & I finally settled on the easiest thing I could think of--card stock cut with my Cricut.
I found this free
"Adore"

svg

download
at
expressionsvinyl
.com, cut it on my
Cricut
and attached it with a few dabs of hot glue.
That's it!
I really like the textures and 3D-
ness
of it.
(I know that's not a real word, but for the life of me I can't think of a better one right now.)
Here are a couple other fun projects from
Creative Mommas
...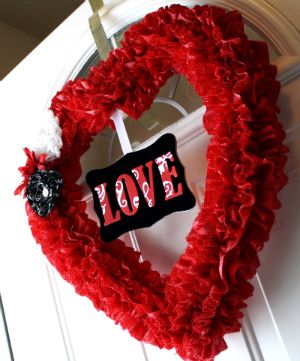 Valentine Heart Wreath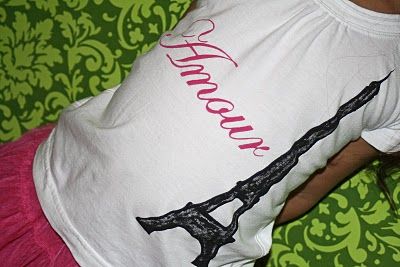 Valentines Love T-shirt
Thanks Dacia and Chelsea! All of your projects are absolutely adorable. Thanks so much for sharing them here on The Idea Room Community. You can go and see some more great projects like this one over at
Creative Mommas
.